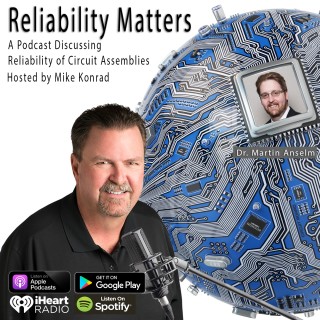 Dr. Martin Anselm is a professor at Rochester Institute of Technology (RIT) and is also the newly elected president of the Surface Mount Technology Association or SMTA.
Martin also worked for Universal Instruments. During his 12-year career at Universal Instruments, Martin was, among other positions, a process research engineer and manager of Failure Analysis Services.
Martin completed his Ph.D. in materials science and engineering through Binghamton University. His research topic involved copper-nickel-tin intermetallic formation kinetics on electroless nickel substrates. Martin also has a master's in mechanical engineering from Clarkson and a bachelor's in physics from SUNY Geneseo.