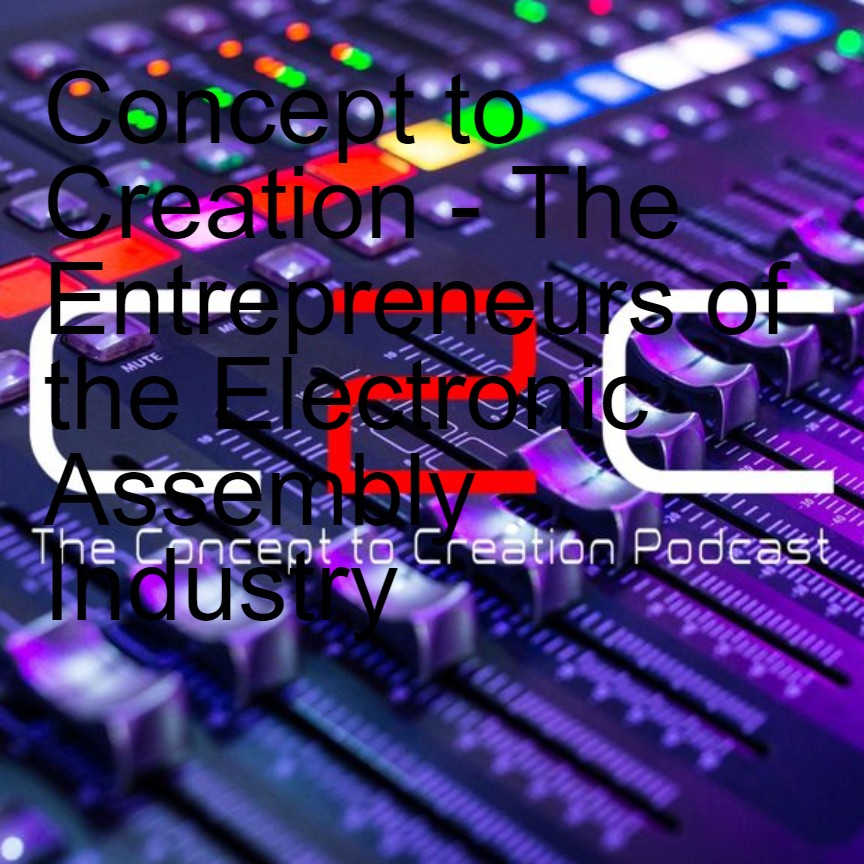 Welcome to Mike Konrad's new podcast is called "Concept to Creation - The Entrepreneurs of the Electronic Assembly Industry." 
On this podcast, Mike will interview industry founders to talk about the following topics: 
Concept 
Creation 
Execution 
Growth 
Challenges 
Successes / Failures 
Motivating Insights
The first episode features Dr. Bill Cardoso of Creative Electron. Bill earned his AA degree at the age of 13. He went on to earn his BS, MS, and Ph.D. in electrical and computer engineering as well as an MBA in economics, strategic management and entrepreneurship. In 2008, he founded Creative Electron, a manufacturer of x-ray equipment. Bill discusses his journey of concept to creation including his success, failures, and challenges along the way.
Future episodes will air on the first and second Tuesday of each month.
The second episode (airing on May 4) features an interview with the husband and wife team behind Out of the Box Manufacturing, a contract assembler in Renton, WA. They discuss, among other things the challenges of starting a new business one month after they were married in 2008 as well as their strategies for successful growth.
The third episode (airing on May 18) features a conversation with FTC Assemblies (soldering materials manufacturer) founder Mike Scimeca.
The fourth episode features an interview with Kyzen's Dr. Mike Bixenman and Tom Forsythe.